"Guaranteed 100% Palm Oil Free!"
Here at the OFI Care Center in Borneo as the rains have gone away and the hot weather has come to stay, the staff and orangutans alike crave something cold and icy.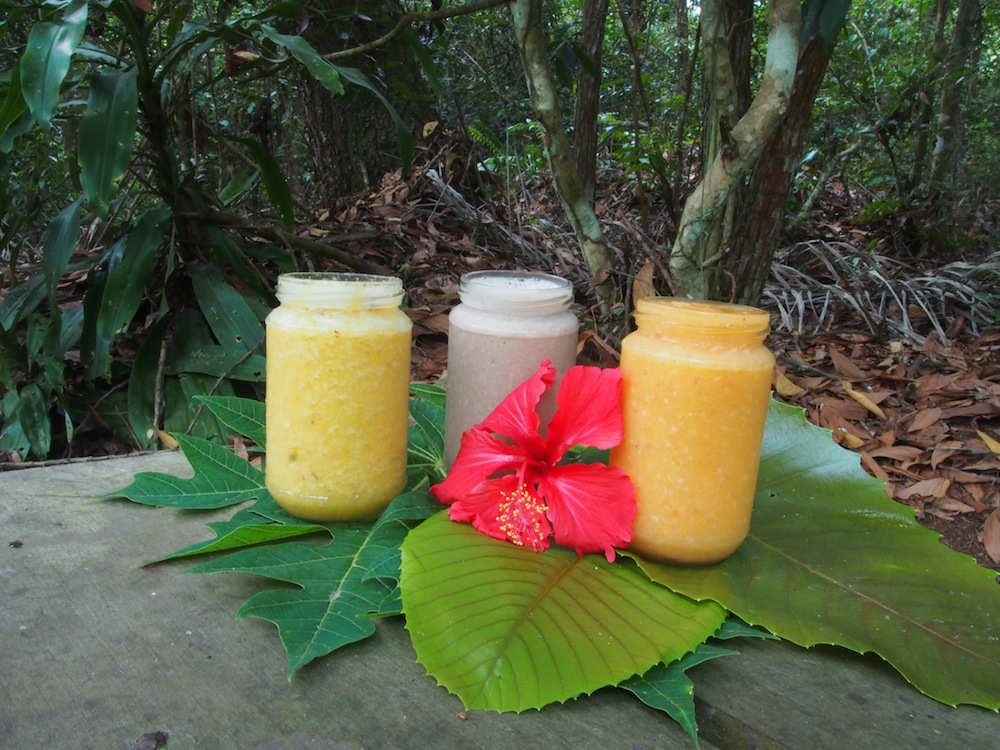 In the hot, dry summer months enrichment staff and volunteers often freeze a mixture of fruit and milk to give an icy treat to the orangutans. This not only gives the orangutans an enrichment item but is also jam packed full of good nutrients.The smoothies are made not only from a combination of orangutans' favourite fruit, but also from leaves that they forage for in the forest.
We use nenasi, simpur and kalaki leaves, which are mixed in to provide extra nutrition and are a taste that all orangutans love. (See photos).Once made, the smoothies are sometimes poured into ice block trays and left to freeze before being distributed and other times just 'water-falled' directly into waiting orangutan mouths.
The orangutans love receiving the ice blocks and enjoy sucking away at them. This sort of enrichment is mostly used in the hot dry months as orangutans get cold very quickly when it rains. During the monsoon season the ice treats can make the orangutans cold so usually other treats are given at that time. With summer upon us, why not try out these orangutan inspired smoothie recipes for a refreshing and healthy snack.
These smoothie recipes have been adapted from and inspired by recipes that a former volunteer used to make enrichment for the orangutans. Some items in the recipes are only for human consumption and are not used for the orangutans.
Choc Peanut Delight
2 large or 4 small bananas
1 cup of milk
2 tablespoons of cocoa powder
2 tablespoons of peanut butter
1 teaspoon of honey
1 cup of ice
Pineapple Party
2 large or 4 small bananas
1 cup of chopped pineapple
1 passionfruit pulp
1 cup of orange juice