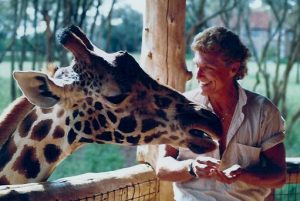 With appreciation and gratitude for his warmth toward the animal kingdom, Orangutan Foundation International (OFI) remembers Mark Schell.
Mark had a deep passion for animals, identifying with their innocence and empathizing with those who were abused. He came from an abusive household, yet went on to be a successful businessman and investor after spending some time modeling and acting. He left the majority of his estate to animal nonprofits, in an effort to contribute in some small way to healing the planet.
We are indebted to Mark who generously remembered OFI in a legacy gift. With his help, combined with the support of all our donors, hundreds of orangutans will get the chance to regain their confidence and skills for eventual release back to the wild.
Thanks to Mark, a newcomer has found a home at the infant nursery at OFI's Orangutan Care and Quarantine Centre (OCCQ). "Sparky" (after Mark's nickname) has silky ginger hair that crowns a long face and eyes so placid that it seems no mischievous thoughts could ever be contained behind them. Yet Sparky the infant orangutan surprises us at every twist and turn. This gentle young male captured our hearts with his shyness and will to play, despite twisted toes on one foot. Over time and loving care, slender Sparky has put on weight and has cast off his bashfulness. He is now known to swing with the best of them, just like his namesake.
OFI is immensely grateful to Mark for his parting gesture. His legacy will carry on through Sparky as this young orangutan is rehabilitated toward a life of freedom in the wild.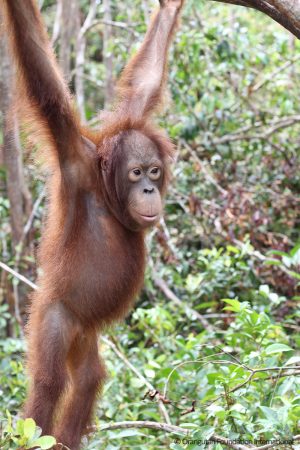 Mark's generous gift makes our work possible and can serve as an inspiration for others to contribute to saving orangutans and their rainforest habitat.