LOCATION :

Medford, NJ

Date :

October 24, 2015

Time :

2:30 to 5:00 p.m.

Price :

$100
Information will be presented about OFI and the impact palm oil has on the diminishing habitat of orangutans. There will be a variety of palm oil-free merchandise available for purchase in addition to a silent auction benefitting OFI. Beer, wine and appetizers will be served at this intimate gathering at the home of OFI supporters, Luanne & Ed Mulvenna.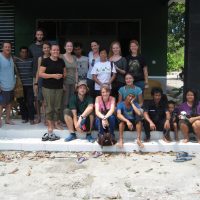 Once you've received the offical acceptance letter please pay here. You will receive a receipt and a confirmation email. Up to 6 months before the program, the fee is refundable. Once paid, the fee holds your spot on the team.
After the phone interview, if you are accepted, you may pay the full amount of $1275.00 here to maintain your space on the team.
Updating...