Palm oil is the leading cause of orangutan extinction. It's in 50% of all household and food products sold in the West. It's an ingredient in shampoo, toothpaste, detergent, frozen microwave dinners, cookies, peanut butter, lotion, makeup and much more!
Palm oil is also tricky to spot! There are hundreds of chemical names for palm oil derivatives.
See OFI's 3 Easy Ways to Kick Palm Oil Out of Your Life" Card for some handy tips on identifying palm oil in the ingredients of products.
Even easier than analyzing the ingredients…let an app do it for you! Click here for a list of available apps.
Some palm oil free Safe Choices:
Palm Oil Free Baking
Avocado oil
Coconut oil
Olive oil
Palm Oil Free Cleaning
Distilled white vinegar and baking soda for cleaning household surfaces
Palm Oil Free Candy
Palm Oil Free Skincare & Beauty Brands
Do you know of a Palm Oil Free brand or product to recommend? Make a submission in the form below! We will fact-check to confirm.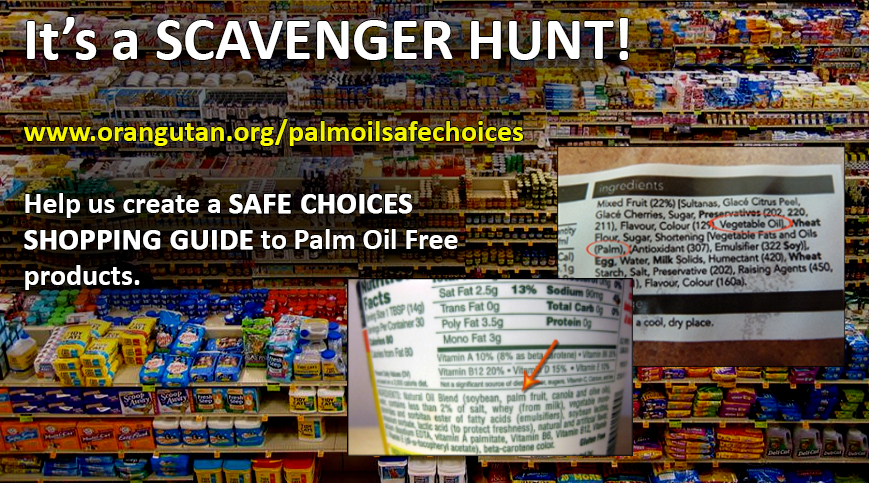 Submit your recommendation to the Scavenger Hunt: