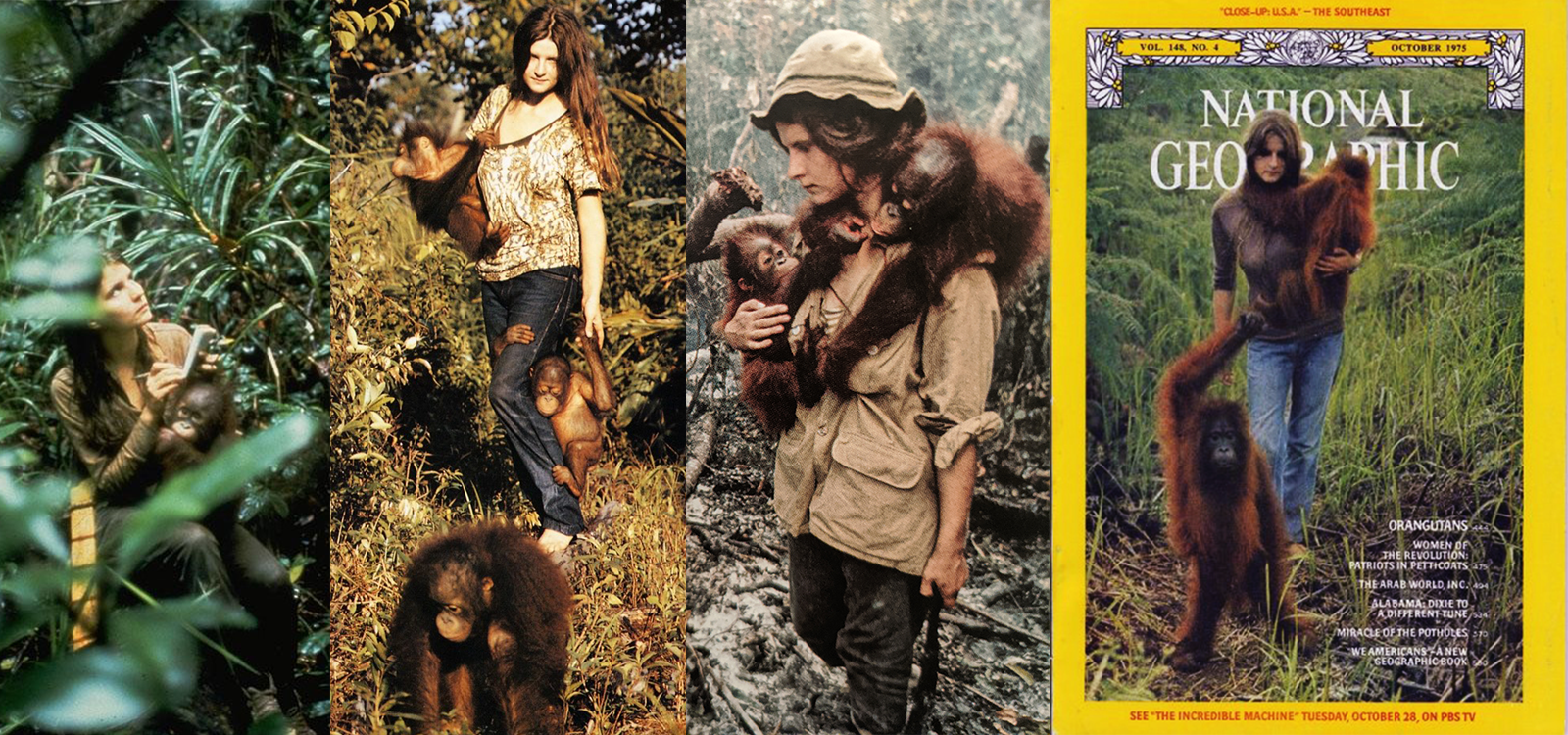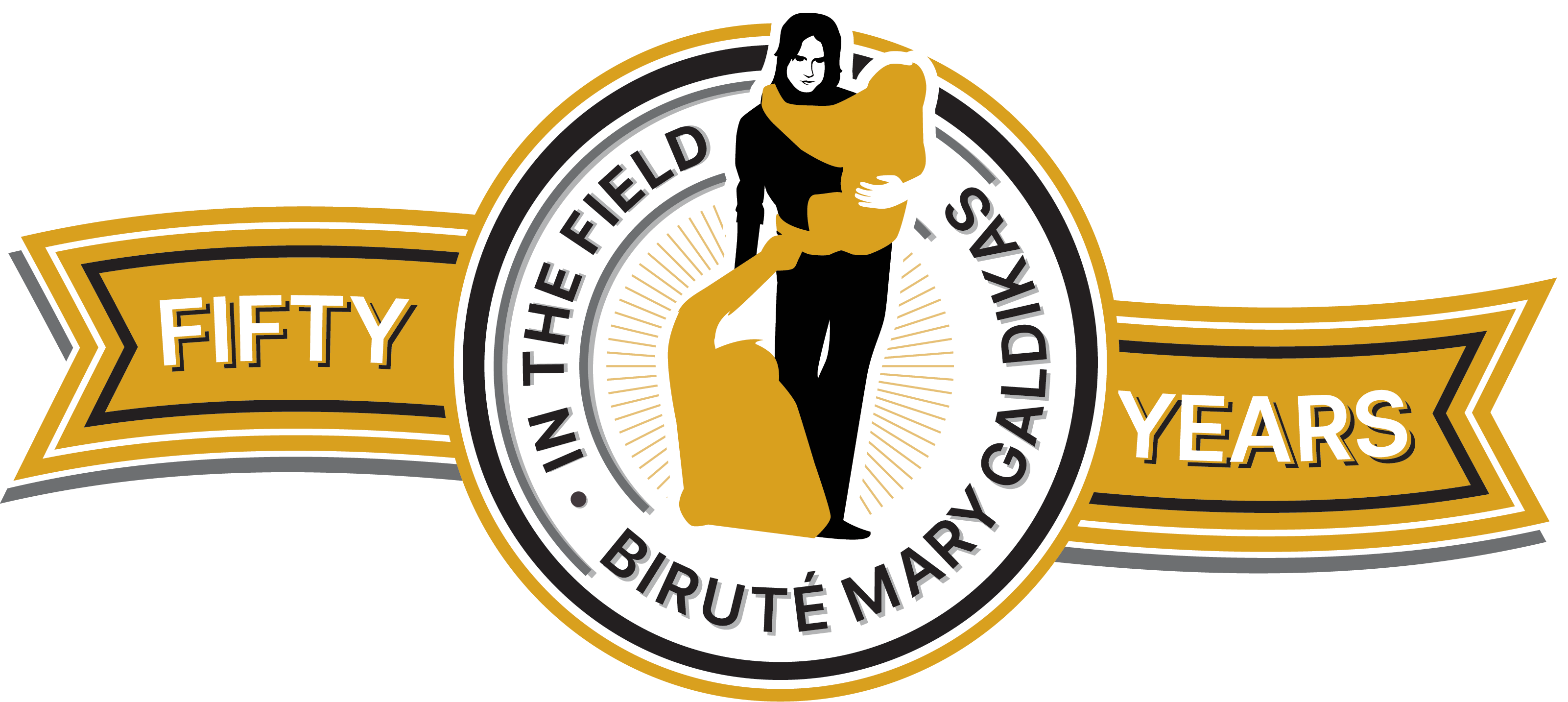 PROFESSOR, PIONEER, PROTECTOR.
As a young girl, Biruté Mary Galdikas had a dream that she would go to the forests of Southeast Asia and study the least-known of all the great apes, the elusive Asian orangutan. As a graduate student at UCLA, she approached Louis Leakey and he promised to help her. After almost three years of waiting, finally in September 1971, Biruté set out for Indonesia and initiated the longest continuous study of any wild orangutan population in the history of science. Her dream finally became a reality.
During the initial journey to Indonesian Borneo in 1971 Biruté visited Jane Goodall at her chimpanzee study site in Africa's Gombe National Park. Jane Goodall, Diane Fossey and Biruté all shared a common mentor in Louis Leakey and were later termed the "Trimates." After visiting Louis in Nairobi, Biruté said goodbye to him for what would be the last time. On November 6th 1971 Biruté and her then husband Rod Brindamour finally arrived in what later became Tanjung Puting National Park. It was within the first few weeks of her arrival at Camp Leakey, named in honor of her mentor, that she began the groundbreaking conservation and research work that continues to this day 50 years later.
50 Years in the Field
Check back as we continue
to reveal memorable moments from each of the five decades!
#50yearsinthefield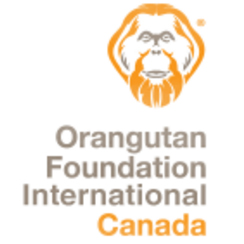 EARLY DAYS IN THE FOREST
The 1970s were spent in the forest with wild orangutans. Every day I would get up early and go into the forest, either by myself or with my former husband, Rod Brindamour. We would search for wild orangutans. Sometimes it took weeks to actually find an orangutan. Often I became anxious thinking that we would never see another wild orangutan ever again. It's really difficult to describe what it was like back then. Days were spent in the swamps, up to our armpits in black acidic water, searching for wild orangutans and following them wherever we found them. Insect bites that led to inflamed sores, malaria, and mysterious fevers were very common occurrences. Once my hand was so swollen from insect bites that I couldn't move my fingers. Another time a centipede bit me on the face and my face swelled up so much that I looked like an old potato. Encounters with snakes in our bark-walled, thatch-roofed hut were frequent. One night when I was writing my notes, I was startled by a snake licking my hand. Another time at night we found a snake next to us on our mattress. For two weeks we had a flying paradise tree snake living in our thatch roof. We knew this snake was probably harmless, so we let him/her be. Travel on the river was extremely difficult because the river from our camp to the nearest town, a 50-kilometer journey, was often impassable, clogged as it was with vegetation. I personally never had a bad experience with a crocodile but years later, a tourist visiting Camp Leakey was killed and eaten by a crocodile, as was a local police officer on an anti-logging patrol. The things that I remember from that decade are as if from another life: A life that can never be replicated by me or anybody else because in 50 years, Borneo has changed so much.
HUNGER IN THE FOREST
The humidity was unbearable. The heat was unbearable. The sweat just poured and the fat seemingly melted out of my pores. I became very thin. I was hungry most of the time but I was so afraid of carrying any weight in my bag that all I took with me for a day's follow was a bottle of cold black coffee. I just didn't want to be incumbered because all day long I had to keep moving in order to search for orangutans or follow the ones I was observing. So I got used to not eating during the day. I had a quick breakfast in the morning, which was rice and canned sardines. Then I came back in the early evening and had more rice and sardines. It got to the point where my former husband Rod Brindamour refused to eat. He would stop eating for two or three days at a time because he couldn't stomach the thought of more rice and sardines. But I never reached that point! To this day, I still like rice and sardines.
LIVING IN EDEN
At the end of the 1970s, after seven and a half years, my former husband Rod Brindamour left Borneo because he wanted to continue his education in North America. Overall the memories of my experience of the 1970s were of a peaceful, even magical world. It was still an undisturbed, primeval world that resembled a Garden of Eden. The local people practiced some illegal logging but there were very few of them. It was still small scale. They were Malay people who lived in bark-walled huts by the side of the river. They were very pleasant, low-key, and never really came into conflict with us. We always had very good relationships with them despite the fact that many times we asked them to leave when we caught them logging. It was probably helpful that in the early days we had been accompanied by government officials who gave us an aura of legitimacy. There were problems in parts of what was then Tanjung Puting Reserve but overall, the world was still innocent. Today it would be much harder to start work like I did 50 years ago. Now the world is much more incentivized financially and economically. In those past days, local people barely knew the value of money. It was a different world. It would be difficult to do what I did 50 years ago because the world has changed so much. For example, I was adopted and protected by the Governor of our province and his wife. Now it might be difficult just to meet them and have a conversation. Borneo has changed so much. Everything has changed so much.
EARLY ENCOUNTERS WITH WILD ORANGUTANS
The early encounters with wild orangutans seemed surreal. I found it hard to believe that I was actually in the Borneo forest observing wild orangutans. When following wild orangutans by myself it was possible to have interactions that could not be duplicated in the presence of other people. When on the ground orangutans seem less wary of one person. A good example occurred when Rod and I were following a wild adult male orangutan. Suddenly, without any warning, Rod said he had run out of film and needed to get back to Camp Leakey immediately. I was left alone, sitting on the forest floor with a gigantic adult male eating termites just a few yards from me. The adult male orangutan slowly started wandering on the ground in my direction. As he meandered, he got stung by a wide column of fire ants that he had disturbed. It seemed to incite him. While I wrote in my notebook, he walked straight towards me from my left side. Right before he was about to pass in front of me, he stopped. I was mesmerized by his profile as he started his long call. A long call begins with a grumble and then peaks into bellows that are so powerful that they can be heard up to two miles away. He was so close I could have reached out and patted him on his back. I really didn't know what to do. I continued writing in my notebook, and as he long called, my body vibrated from the intensity of his call. The call lasted several minutes. The entire time that he was standing in front of me and long calling, I was writing my notes. I was shaking because he was so close I could smell his sweat. He was so strong he could've done anything he wanted to me. I would have had no recourse. The local people like to say that a full-grown adult male orangutan is stronger than eight men. After the adult male finally finished his long call, without glancing at me, he just walked away. I looked down at my notebook. There were no words, just scribbles. Without any conscious intent on my part, I had been pretending to make observations. I had several close encounters on the ground with adult male orangutans. Many times, adult males charged me. I knew that I couldn't outrun them in the dense understory of the tropical rainforest, so I stood facing them. If I ran I would have indicated that charging behavior on their part elicited a reaction on my part. I would have been training male orangutans to charge. I suddenly understood that my local assistants had trained a particular adult male orangutan to charge because they could not follow him for any length of time. His name was Zorro. I decided one day to follow Zorro myself. After following Zorro for a few hours, he charged me. Before he charged, he gave me a long hard stare. I continued standing immobile facing him while he charged. He came so close that he had to grab onto two small trees to come to a full stop before running into me. We stared at each other for long moments. Then I lowered my eyes and turned my head to look away. That pacified him. After about half a minute he moved away without looking at me. My local assistant was now about an inch directly behind me, seemingly using me as a shield. As Zorro moved away, my assistant whispered in my ear, "It takes a brave heart to follow adult male orangutans." I recognized it as a compliment. I had been told about Western anthropologists who could not observe wild adult male orangutans because the adult males "jumped" down from the trees and charged the researchers at every initial encounter. This made it very difficult for the researchers. Obviously, the adult male orangutans had been inadvertently trained to intimidate the researchers by charging and getting rid of them.