×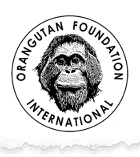 Thank You for your donation
Dear [firstname] [lastname],
Thank you for your donation of [amount] for [campaign].
Your help is deeply appreciated and your generosity will make an immediate difference to the orangutans. We'd like to extend our heartfelt thanks for your contribution.
We appreciate your generosity.
You will receive an email shortly confirming your donation. If you have an additional questions please feel free to contact us.